In today's digital era, office apps have become essential workplace tools for many firms across several industries. Whether for communication, collaboration, or general daily operations, the benefits of employing mobile apps are broad and often only require the most basic integrations.
From increased productivity to higher morale, using appropriate apps can make all the difference in the everyday work life. However, with the catalogue of existing apps perpetually expanding and with there being more than one app for virtually everything, choosing the right ones can be tricky. 
To help you navigate through all the available options, we put together a list of the 10 most essential workplace apps that employees love
Top 10 Mobile Employee Apps to Have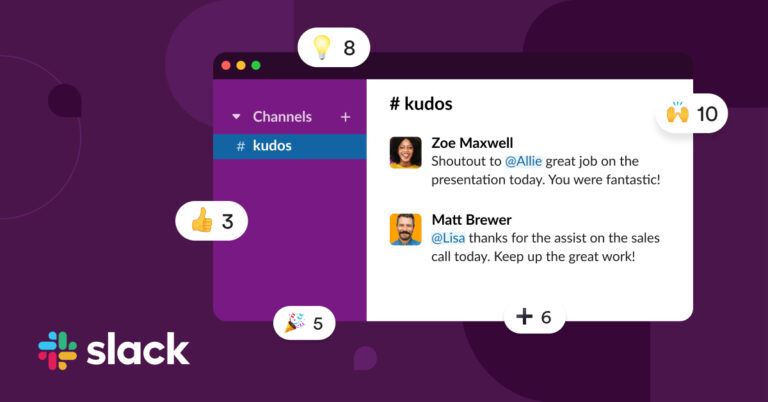 As far as communication in the workplace goes, Slack is the tool to have to maximize productivity. Slack elevates office messaging and offers more integrations than any other messaging platform. 
This tool not only allows for much faster communication than the traditional email, it is also cyber-safe and more organized than text messaging which makes it the perfect platform for the modern workplace. 
Slack threads can be organized into specific topics called channels, which allows employees to start an ongoing conversation without losing focus on the task in question. Within any given channel, employees can effortlessly share files, tag coworkers, create checklists, polls, and much more directly on the platform. 
Cross-functional communication is also facilitated with Slack, even allowing for external guests to use the platform to collaborate on a specific project. The platform is completely customizable and can be integrated into nearly any other app or platform, including Archie.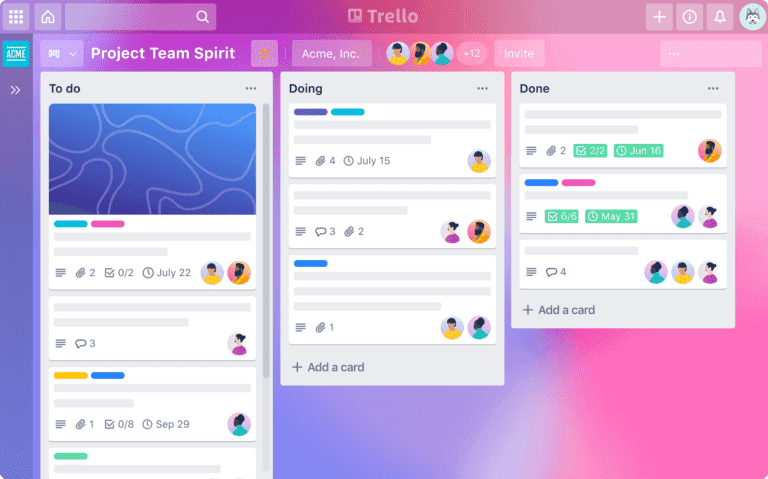 Trello is an excellent visual task management tool. It generates a visual workflow and process management system for projects, serving as a to-do list as well as a tracking tool all at once. Its cloud-based platform allows you to collaborate with others and upload documents directly to tasks, keeping everything neatly organized in one spot. 
Trello definitely takes the lead in the basic workplace software category. Its incredibly user-friendly design means it can be learned by anyone in a matter of minutes, making it an ideal tool for firms with significant staff turnover or those that rely on contractors that come and go.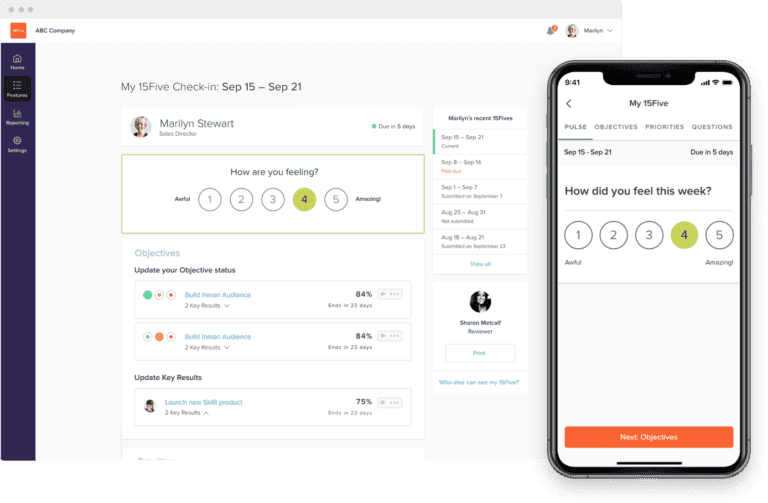 15Five is a continuous feedback platform that strives to help organizations create a highly engaged, high-performing environment where people can become their best selves.
 Recognized for facilitating communication between managers and employees, 15Five's user-friendly interface has quickly become a crowd favourite. 
The platform is designed to help leaders provide greater support to their teams and enhance collaborative power in the workforce. The app offers a wide range of features such as weekly check-ins, performance reviews, real-time feedback, role clarification, and more to help boost employee engagement and productivity and receive the recognition they deserve.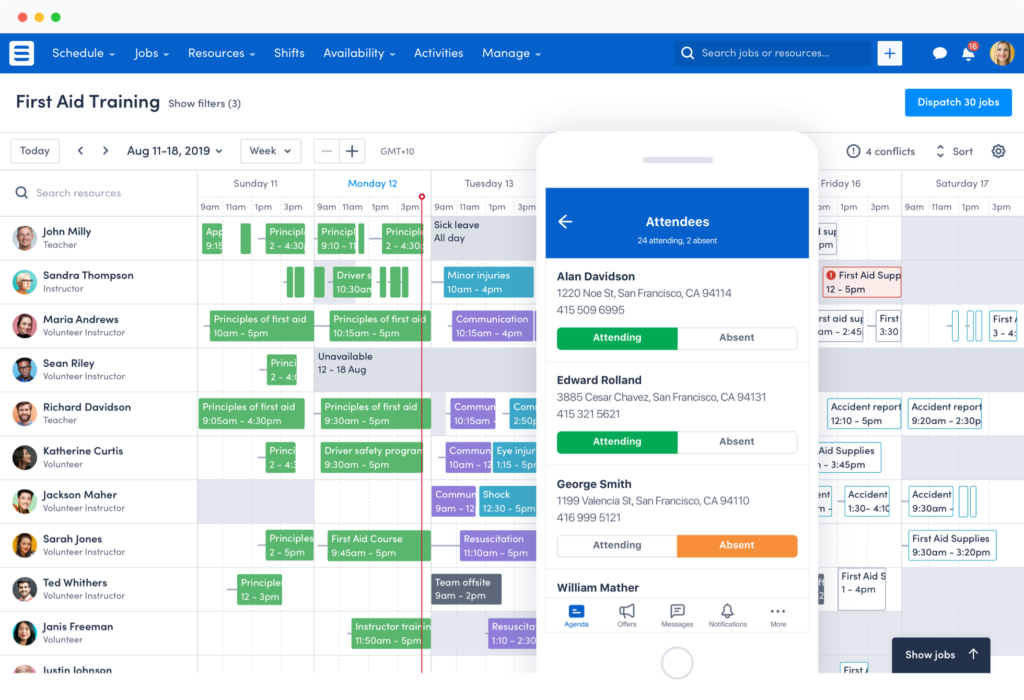 Skedulo is a workplace scheduling tool designed for teams working across various locations. The app is the solution to the 5W's: who, what, where, why, and when? by allowing managers to schedule their staff at a specified time and location, along with a job description. The shift is distributed among everyone in the team to ensure that all projects are appropriately coordinated. 
Skedulo includes features like built-in maps and calendars, meaning that each task information may be exported or used in conjunction with other apps. Additionally, its data capture capabilities allow employees to document their progress on the task at hand.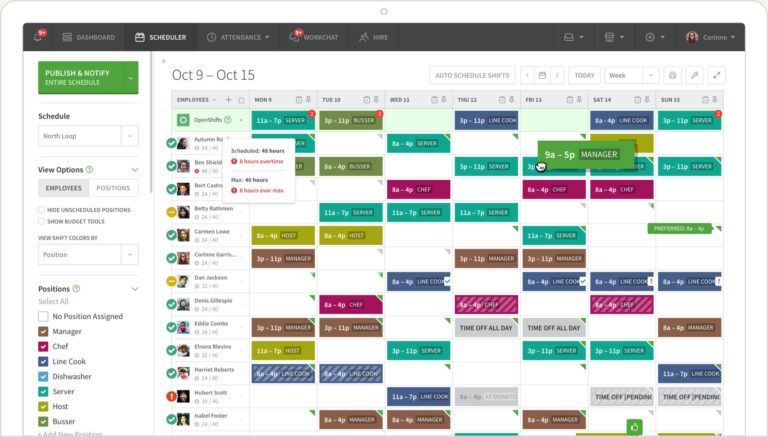 When I Work is another scheduling software. It is a device-native app, which means it comes with all of the smartphone integrations you need to make it a key tool of operations. Most notably, the platform offers features like pushing schedules and changes via text or notification alert, in conjunction with time, date and location details. 
This app will likely be most useful to freelancers and contract workers but can easily work for structured organizations as well. Supervisors can authorize shift changes, answer queries, control a virtual time-clock, amongst other things. This workplace app's tiered permissions also make it simple to delegate with transparency.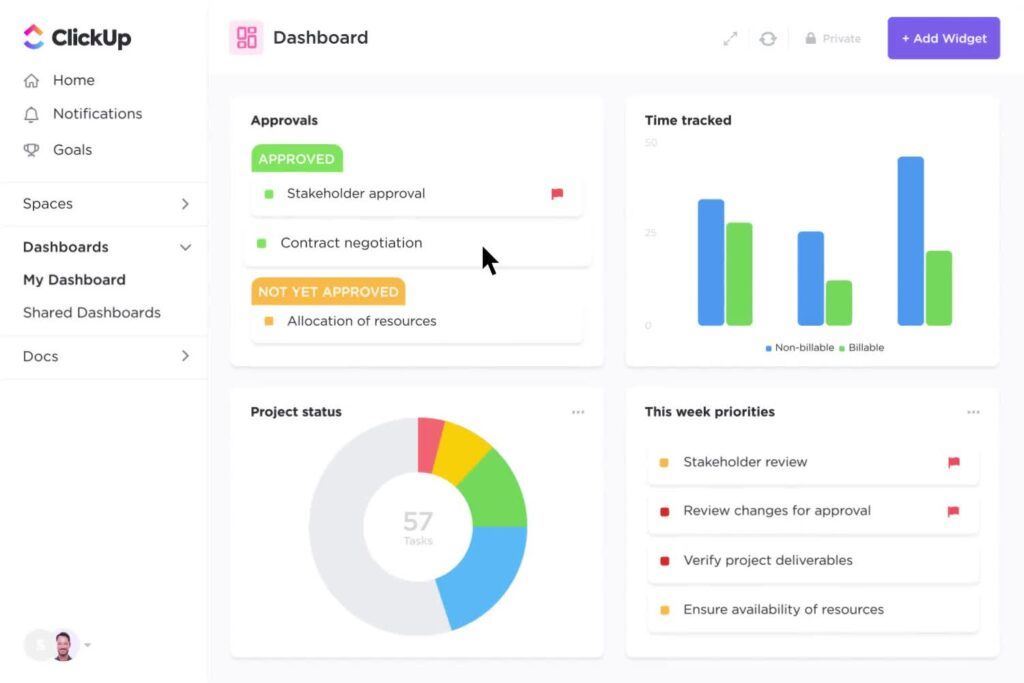 ClickUp! began as an internal tool and has since evolved into a means of making the world more productive. Its goal is to have all daily operation work done on the platform itself, making people more productive and freeing up at least 20% of their time for other activities. ClickUp! centralizes the job of several software into a single app and is used by more than 200,000 teams and 3 million users.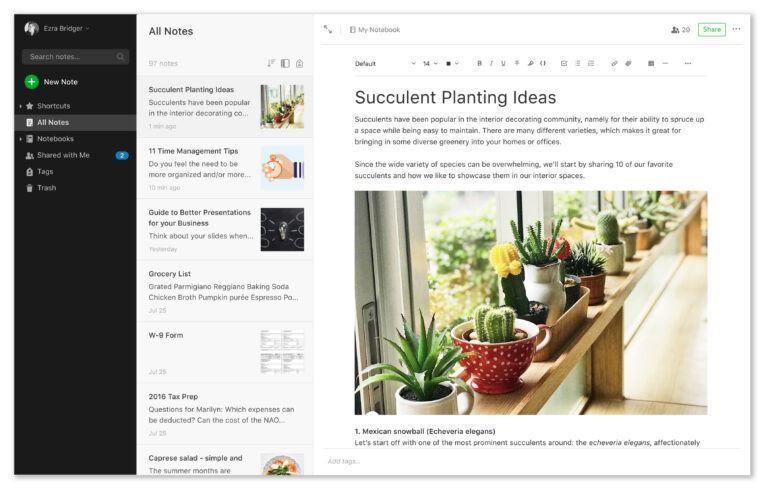 Evernote is the top note-taking tool for offices. Simple to use, this platform enhances and strengthens note-taking skills and is quickly becoming a standard feature of any office environment. 
Evernote also offers great multimedia features. Notes can be enriched with images and video, made into checklists, tagged and annotated, or stitched together for a more comprehensive understanding. Evernote makes it easy to keep track of notes, whether for personal or group use.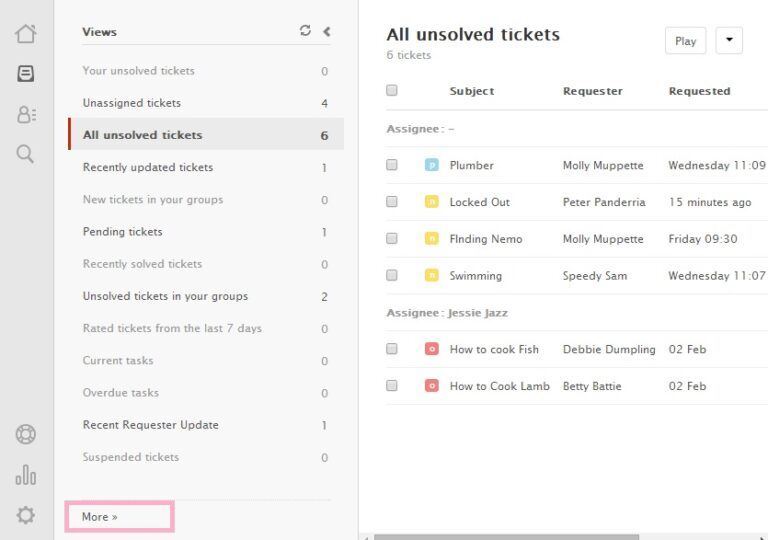 Zendesk serves as a central location for all of your company's Q&A and Standard Operating Procedures (SOP) documentation. With Zendesk, when employees have a question, you can direct them to Zendesk, where the answer is already archived. If it's a completely new query, you can easily make an entry for future reference. The platform can be used as a workplace app for day-to-day operations, or as a design a tool that your customers can use to improve customer service.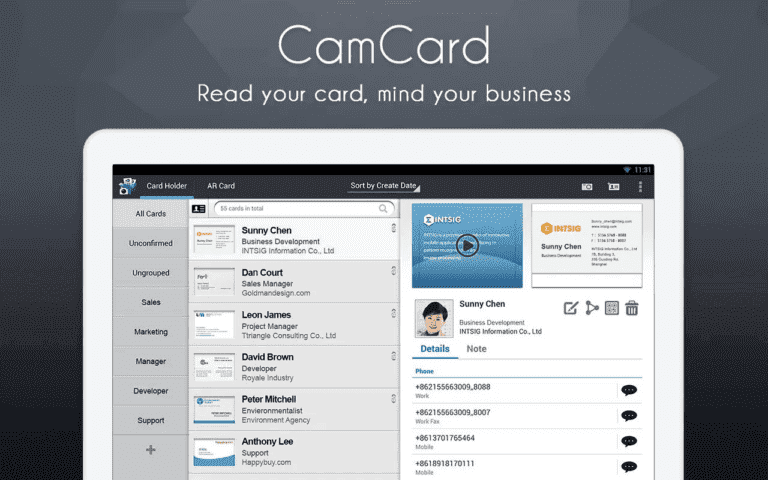 CamCard is a tool that helps you digitize business cards so that they can be easily accessible from the cloud at all times. The interface is very simple to use; all the users has to do is take a picture of the card, and the software extracts all of the information, generating a virtual rolodex for you to sort through, complete with images of the original cards. 
CamCard eliminates the stress of attempting to recall contacts and is ideal for mobile professionals who need to access their network at any time. With a tap of your finger, you can even make phone calls, send emails, or access your contacts' social media accounts.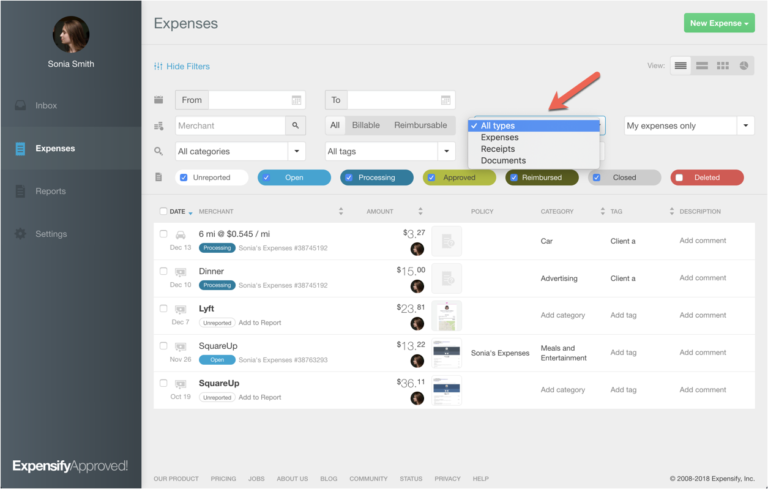 Expenses instances are frequent in the workplace and they are typically followed by a time-consuming paperwork process. Expensify is a must-have mobile employee tool for real-time cost monitoring and cataloguing. 
When an employee makes a purchase, he or she simply enters the nature of the purchase, the amount, and any other relevant information. They can then use their smartphone to take a picture of the receipt. After that, expenses can be exported individually or in bulk for processing and reimbursement. This tool eliminates the problems and traps associated with cost reporting and reduces processing time for faster reimbursement.
With technology constantly at the tip of our fingers, workplace apps and workplace management software such as Archie are becoming increasingly integrated into day-to-day corporate processes. 
With the right apps in the right hands, you can significantly boost your capacity to complete tasks swiftly and correctly. Whether it is workplace communication or expense reporting, everyone benefits in the end. Check out the ten apps listed above to see how they can help your workplace operations.