The demand for coworking spaces has witnessed a significant surge in recent years. With the rise of remote work and the gig economy, professionals are increasingly looking for flexible, productive environments to work. However, with competition intensifying in the coworking industry, it's important for businesses to employ effective marketing and advertising strategies to stand out.
Let's explore how you can promote your coworking space and ensure maximum occupancy:
1. Understanding Coworking Space Advertising
Advertising plays a crucial role in creating brand awareness and driving interest, it gives you a chance to make a strong first impression.
Here are some strategies tailored for coworking spaces:
Digital Advertising: Platforms like Google Ads, Facebook, and Instagram allow for targeted campaigns. Consider using retargeting strategies to re-engage visitors who've shown interest.  Additionally, you can target professionals or freelancers in specific industries or regions.
Local Advertising: Consider advertising in local newspapers, magazines, or even radio channels. Local advertising can be particularly effective for coworking spaces aiming to attract businesses in their vicinity.
Local Outreach: Engage with the local community. Whether it's sponsoring events or hosting local gatherings, create a buzz around your brand in the community.
2. Innovative Promotion Tactics for Your Coworking Space
Promotions can provide an immediate boost to inquiries and sign-ups.
Trial Offers: Much like the '14-day free pass' strategy mentioned in Drop Desk, allow potential members to experience your space before committing.
Discounted Plans: Offer discounts for longer-term commitments or for specific groups like students or startups.
Collaborative Ventures: Partner with local businesses for mutual promotions, similar to the 'Coffee Wednesdays' strategy.

3. Marketing Your Coworking Space: Beyond the Basics
Marketing is about storytelling and community building.
Content Creation: Emphasize SEO-friendly content. Regular blog posts on coworking benefits, productivity hacks, and member stories can improve organic reach.

Social Media Interactions: Host Q&A sessions, spotlight member achievements, and use platforms like Instagram to give a sneak peek into daily coworking life.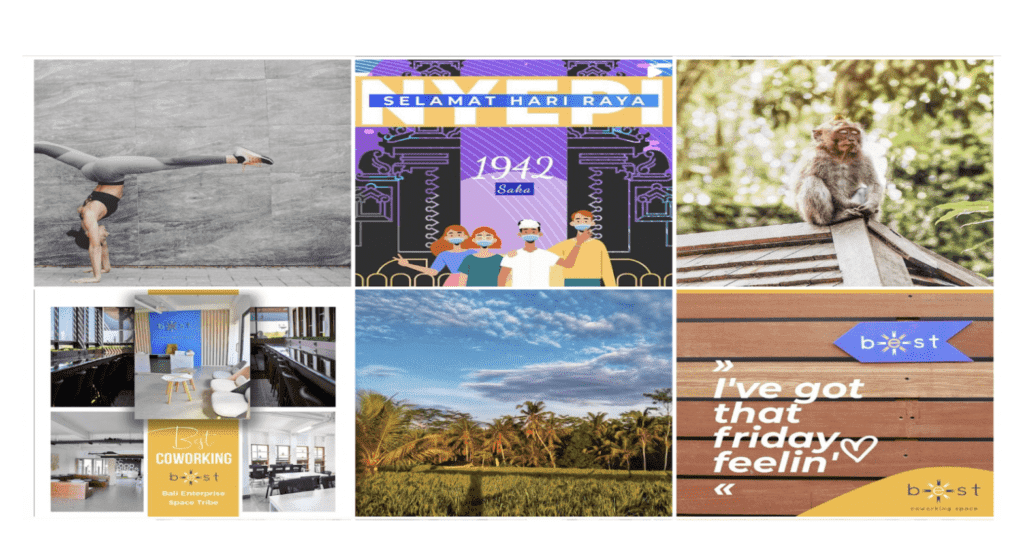 4. Expanding to multiple locations brings its own set of challenges.
Location-Specific Campaigns: Tailor your marketing strategies to resonate with the local culture and demographics while maintaining brand consistency.
Unified Membership Benefits: Offer perks that are redeemable across locations.
5. Measuring and Amplifying ROI of Your Marketing Initiatives
An effective marketing strategy is iterative.
Analyze Engagement: Use tools like Google Analytics to understand website engagement, and platforms like SurveyMonkey to gather member feedback.
Test and Optimize: Regularly test different promotions and marketing strategies. For instance, if a 'Free Friday' offer gets more traction than a 'Member Mixer', allocate resources accordingly.
Maximize Visibility with Coworking Directories: In addition to Google My Business, it's prudent to leverage other directories that can broaden your coworking space's exposure. These directories not only serve as valuable local citations but also expand your potential reach. Some noteworthy platforms include: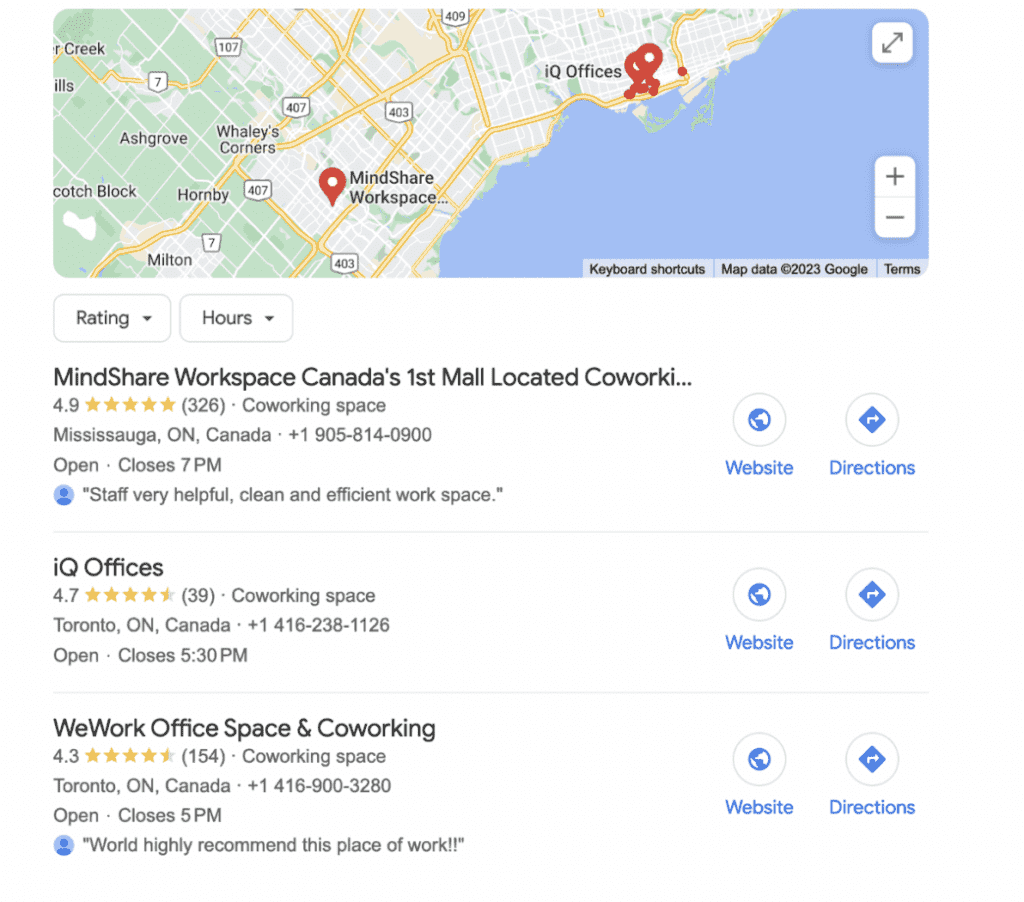 6.Cultivating Social Proof and Reputation Management
Trust and credibility can significantly influence a prospect's decision to join your coworking space.
Gather Reviews: Encourage your satisfied members to leave positive reviews on platforms like Google, Yelp, and Facebook. This creates a positive online reputation and helps potential members trust your brand.
Leverage Testimonials: Feature testimonials on your website and marketing materials. Real-life experiences from current members can showcase the value your space provides.
Engage with Feedback: Respond to reviews, both positive and negative. Addressing concerns openly demonstrates your commitment to member satisfaction.
Marketing and advertising for coworking spaces go beyond just getting the word out. It's about creating a brand, promoting a community, and ensuring that every member feels valued. By leveraging innovative strategies and continuously adapting to the evolving needs of professionals, coworking space owners can ensure sustained growth and success in a competitive market.